PLAYGROUP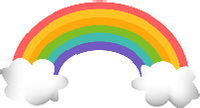 Our playgroup runs 3 times a week: Mon, Wed & Fri (term time only), from 9.30am - 12pm in the Williamson Hall. It is suitable for 2 to 5 year olds and costs £5.00 per session. If your child enjoys the company or other children and lots of interactive play why not take advantage of our FREE TASTER SESSION held on the first Friday of every new term from 10a.m. – 11a.m. A chance to meet the staff, ask questions, and see the toys, games and activities on offer. No need to book; just drop-in or contact 07804927893 for more info (session time only). Registration Forms are also available by contacting Sally McGroarty, Playgroup Secretary on 01738 850069 or email –sallyandchrismcg4@btinternet.com We also operate a lunch club service to Abernethy nursery. Playgroup have been very busy over the winter months, please read on to find out what the children have been involved in.
Fantastic Fundraising - Chris Meek, daredevil dad to Darcey and Jocelyn, bravely took to the skies over Strathallan in November and carried out a static line parachute jump in aid of Abernethy Playgroup. He raised a whopping £1029.40 and the Playgroup would like to express a huge thank you to Chris for his extreme fundraising mission and wish him well on his next adventure.
The children held their own jump for joy day during playgroup where they had great fun playing parachute and jumping games.
Childrens Christmas Party (Friday 18th Dec) – Everyone had a great time at the Christmas party. Santa Claus managed to spare some time to visit Playgroup to give all the children a present - thank you to Santa for taking time out of his very busy schedule.
"Burns" Morning – Monday 25th Jan – The children celebrated Robert Burns Day playgroup-style, with a tartan theme and had the opportunity to bring along a tartan teddy or dress up in a kilt.
Playgroup Focus for the Spring Term
January – keeping fit and healthy, gymnastics, team games, and ball games.
February - Chinese New Year (year of the tiger), making dragons and lanterns, Valentines Day and Pancake day.
March - farm theme – making pictures using seeds etc, looking at farm animals, making a mural, Mothers Day, and bulb planting.